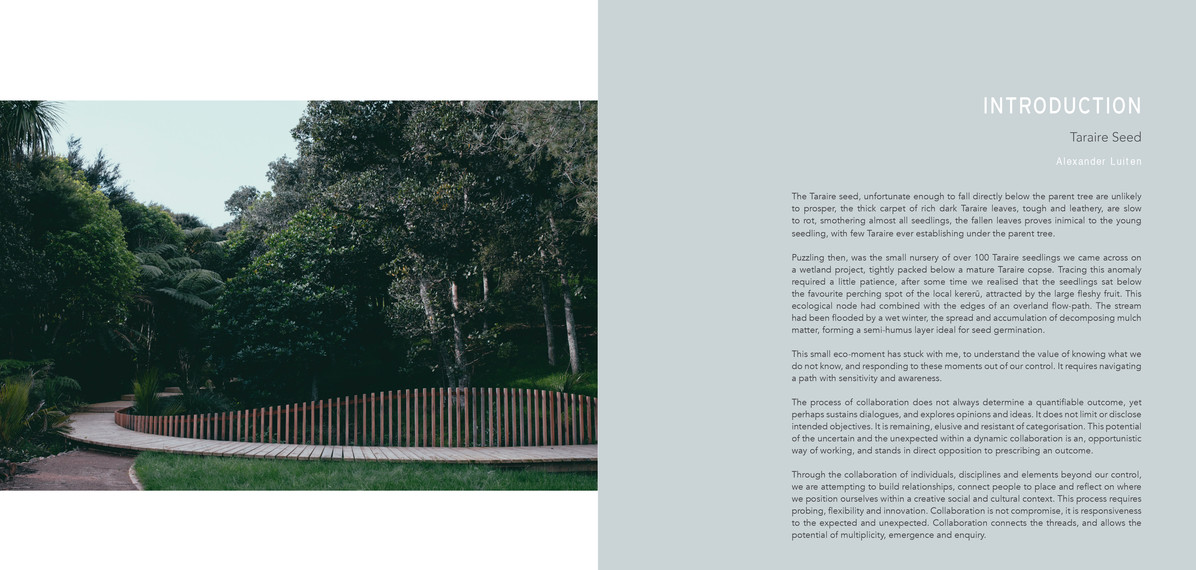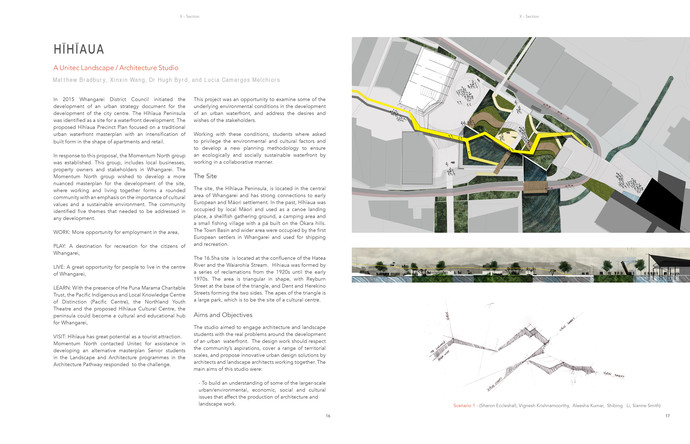 The 2017 issue of X-Section journal - Collaborate, marked 7 years of development, where over 100 students, 45 local industry partners, 20 academics, 15 international firms and 21 double blind peer reviewed papers have been showcased. X-Section journal is a demonstration of the energy of both professionals and students of landscape architecture. The intent of the journal is to develop and promote critical discussion around landscape architecture, from both an academic and professional viewpoint, through the lens of young landscape architecture students. The 2017 issue 'Collaborate' best represents the original intent of the journal.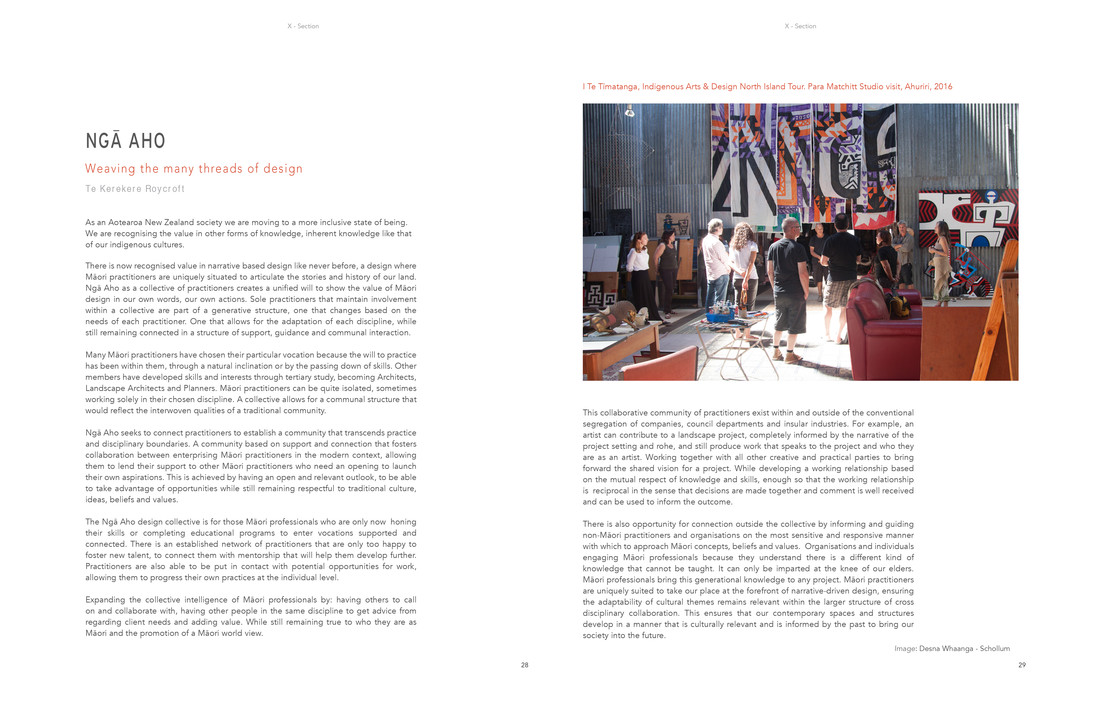 Judges Citation:
The X-Sectionjournal's issue 7, Collaborate, celebrates the coming together of students, academics, and professionals, to express a range of viewpoints on landscape architecture. As a student-led project it demonstrates the importance of the voice of youth within the profession, as critics, commentators, and collectors of ideas. Including articles that capture the cultural diversity, range of scales, and multiplicity of settings for landscape architecture, the journal conveys a vibrancy within the profession.
The journal gives voice to perspectives that might not otherwise have a public profile, including the work of students through thought-provoking ideas that can be freely expressed through this journal. As a well-produced, coordinated and presented annual publication, it provides a vehicle for the promotion of the Unitec programme, as well as broader dissemination of landscape architectural projects and perspectives. The publication is a worthy addition to the bookshelves or coffee tables of design-minded people.
This Award of Excellence recognises the substantial effort made by the students and their collaborators to bring this issue together, and to encourage future publications which build on dialogues about landscape architecture.
Client: Unitec Institute of Technology
Company: Chantel Clayton, Alexander Luiten, Danyon Robertson, Pip Walls, Unitec Institute of Technology
Internal collaborators
Chantel Clayton, Alexander Luiten, Danyon Robertson, Pip Walls
External collaborators
Pete Griffiths
Key contractors
Unitec Institute of Technology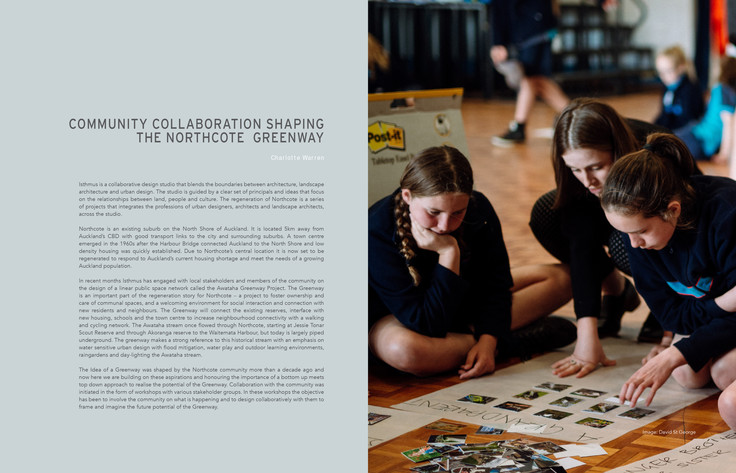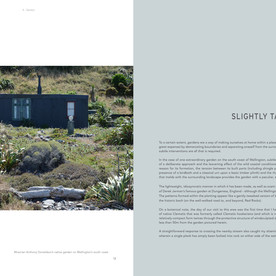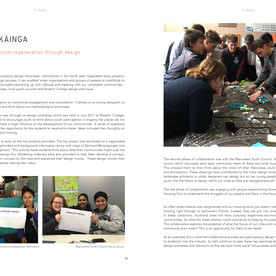 All images