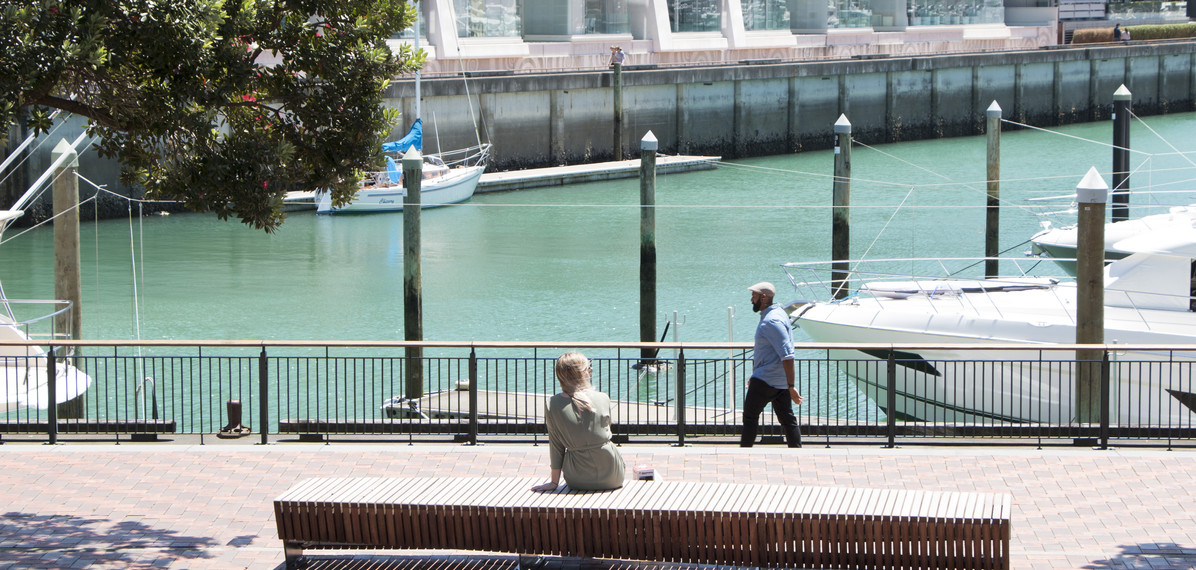 LandLAB were commissioned by Tramco (Viaduct Harbour Holdings) to develop a masterplan for the Viaduct Harbour in 2018. This plan identified a range of strategic urban design directions and property investment opportunities for the precinct. This process also involved an evaluation of the precinct existing public realm.
The Viaduct seating prototypes is a small pilot project that has involved the testing of design scenarios that will provide additional character, identity and functionality to the Viaduct Promenade. The existing promenade built in the late 1990s features a highly repetitious and rigorous layout of design elements based on a repeating architectural grid. A series of light poles and plinths provide rhythm and structure to the spatial sequencing of the promenade. These plinths define a regular series of 'bays' that feature a repeating geometric arrangement of bench seating, balustrades and rubbish bins.
LandLAB's analysis place auditing and site analysis of the promenade concluded that the existing arrangement of these components reinforces the segregation of the promenades upper and lower levels which results in a lack of seating opportunities, options as well as impacts on the visual amenity and views between land and water.
Additional the removal of existing character items and authentic marine archaeology in the 1990's scheme has resulted in a project palette lacking authenticity and connection with the historical activities and associations of the precinct including the fishing industry, produce markets, timber processing and boat building activities the Viaduct Basin was originally built for.
Judges Citation:
This creative small project showcases a design solution that was collaborative and innovative from concept to built structure. The inclusion of a waka-based design to connect the seating solution back to the significance of the location in Tāmaki Makaurau was simple and effective. The design is characterised by intentional and deliberate over-scaled elements for groups and social seating spanning two different levels, and creates an engaging atmosphere that aligns with the character of the viaduct.
The judges felt this design was an authentic representation of a small but powerful design project that achieved a creative response to the design brief.
Client: Tramco Limited
Company: LandLAB
Key contractors
Design Productions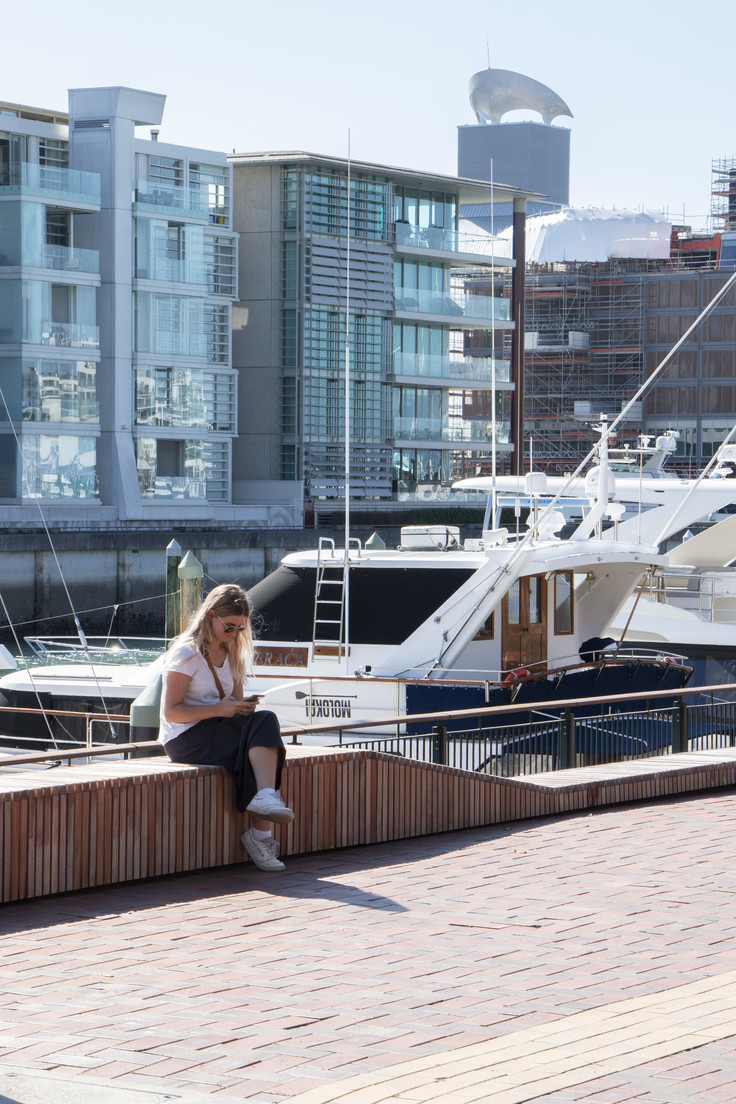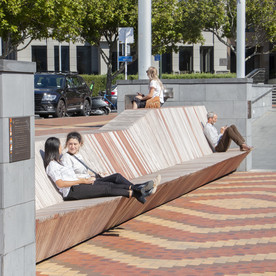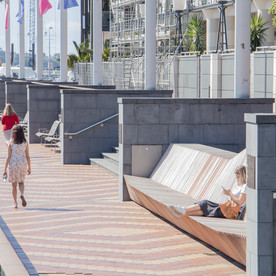 All images