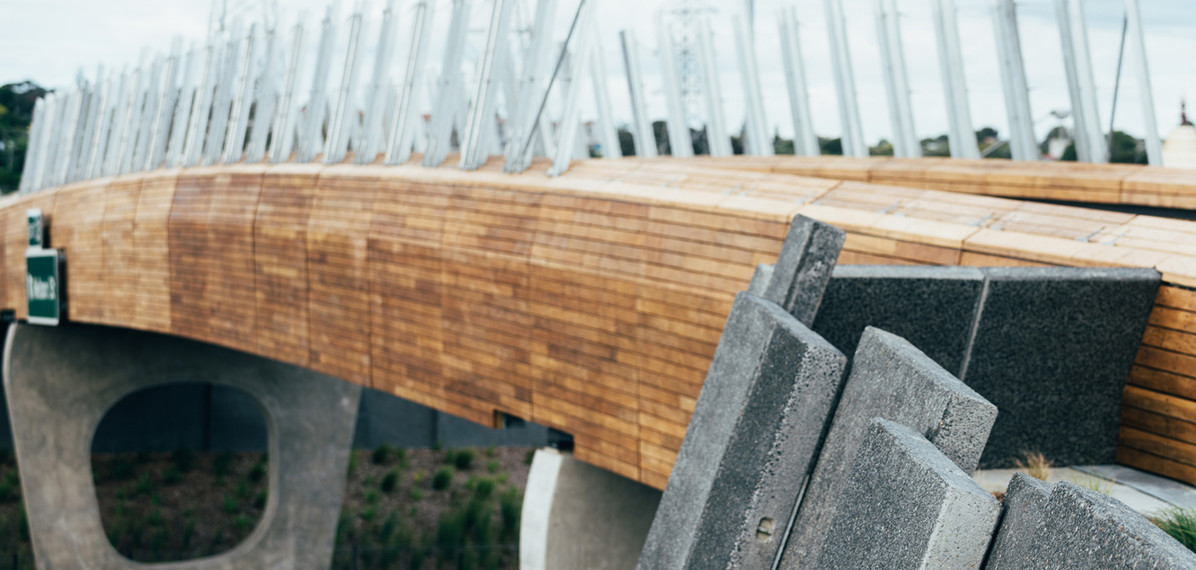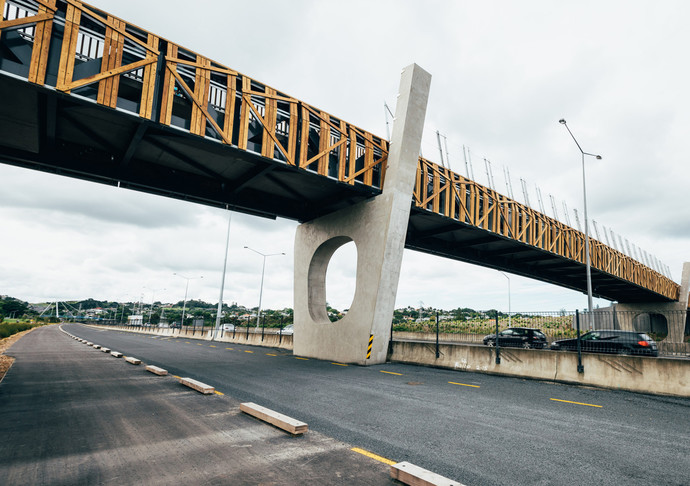 Six years in the making, the new beaches, foreshore and pedestrian bridge at Onehunga were officially blessed, named and opened the other weekend. Te Taumanu Reserve represents 6.8ha of new coastal parkland.
Projects such as this are always the result of a huge team. In this case the Maungakiekie-Tāmaki local board, Auckland Council Parks, NZTA, Fulton Hogan, Tonkin & Taylor, URS, Beca, Isthmus, artists and subcontractors.
The Isthmus team over the years, led by Sean Burke, has included: David Irwin, Helen Kerr, Evan Williams, Sarah Bishop, Nada Stanish, Alan England and others.
It's not often that our designers get to design new land. As Sean says, "…. within that there lay a huge responsibility. On the one hand it could look like hubris, but on the other it was … making good mistakes of the past."
The new coastal habits have quickly been colonised by kuaka (bar-tailed gotwit), oyster catchers, pied stilts, NZ dotterel, heron, gulls, pied shag and, last but not least, the community.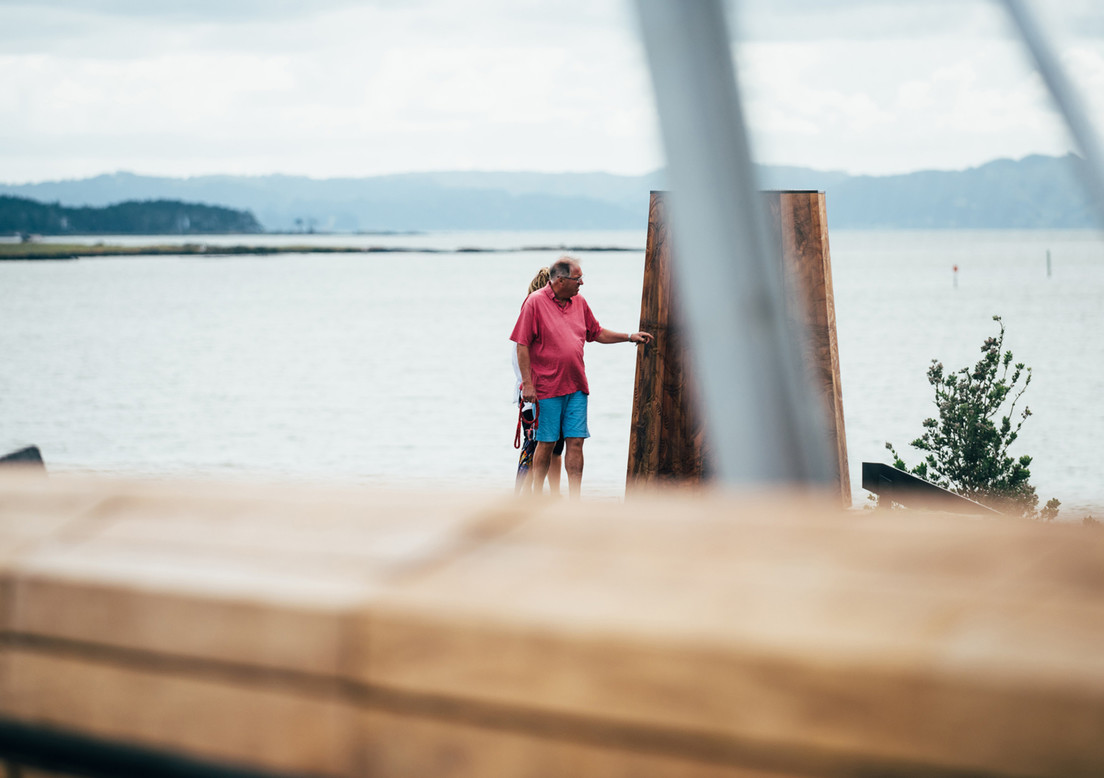 Taumanu Reserve Bridge restores a connection to a re-imagined coastal landscape created after motorway development in the 1970s severed the local populace from the sea. To resolve the problem of a park in two parts, a bridge of sufficient form and experience was required to stitch the halves together, with a legibility that was of the park and not the motorway. Beautifully balanced and proportioned, the bridge moves into the adjacent constructed and planted landforms and abutments and is bookended by basaltic concrete panels. The jury praised the resulting seamless integration of the bridge with the landscape. Catherine said: "I think the design is innovative. It stands out, it does exactly what it says it's going to do. It links to the beach, it looks like the beach. Beautiful to walk across, beautiful to look at, with function & form - it ticks all the boxes for me." Artwork on the bridge's interior timber panelling was commissioned with guidance from the project's Maori advisors. The resulting contemporary design was carved by machine, while in counterpoint anodized aluminium shells adorn the gateway upstands. Anthony appreciated the intricacy of the design, stating: "The detailing is fantastic. I think this project is beautiful and a very unusual and sensitive solution to a problem."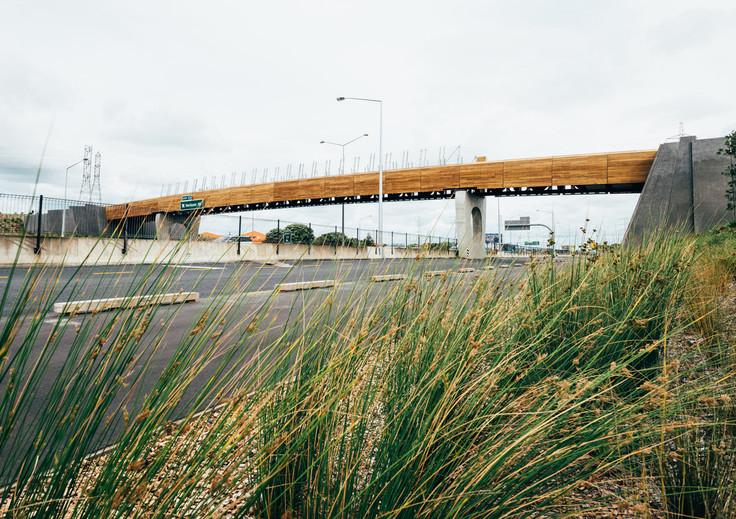 All images