Events Calendar
Our Thriving City 2021
25 Feb 2022, AUT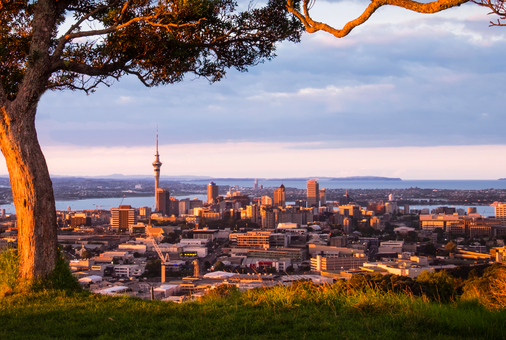 Let's create a city where both humans and nature can thrive.
Our climate and ecosystems are collapsing. We have passed critical tipping points where all life will be disrupted – it's time to act – fast! This one-day event will challenge all the makers and stakeholders of Tāmaki Makaurau's built environment. We will go beyond green and sustainable to find regenerative solutions that allow both humans and nature to thrive.
Whakaora A Regenerative Design Wananga in Partnership with AUT and Firth
With a focus on creating a thriving city for all, what role can consultants, clients, institutions and business play to work with communities and nature and sustain us? Whakaora will develop your sustainable knowledge and practice, underpinned with systems thinking and te ao maori tikana. Whakaora offers transformational speakers, urban resource challenges, regenerative Co-design Jams and a healthy product showcase.
Bring yourself, your project, your client and the design team!
Whakaora is practical opportunity to dive into and practice regenerative design on three key themes of housing and community, health and healthcare facilities, and essential infrastructure. Join the audience of designers, engineers, clients, contractors, business and institutions to learn about making sustainable cities, the value add diversity brings, and how our industry can evolve to work better together and play our critical role in addressing climate, biodiversity loss to sustain us and nature.
Whakaora – Our Thriving City
An inspiring and practical regenerative design jam.
This is an opportunity to reimagine ourselves and our developments. Whakaora will help us leapfrog the inadequacies of incremental change and siloed approaches to kick start a transformational response. Regeneration offers a fresh approach to living systems thinking and intentional collaboration, underpinned with Aotearoa's blessing, te ao Māori, indigenous practice. We need massive change – that puts the health of nature and people in the driving seat! Join us and be part of the transformation…. Learn more here.
Programme
Attendees will deepen their professional practice, better understand the systemic challenges, learn and practice new design thinking and Mauri Ora tools, learn how they can contribute to creating a healthy and thriving city, working within their projects and teams. See programme here.
Keynote Speakers
Stephanie Ann Robb – Tane MC
Bill Reed – Regenesis Institute
Jerome Partington / Regenerative Practitioner / – Jasmax
Johnnie Freeland /growing Māori by weaving/


Date:
Friday 25 February 2022
Time:
8.30am - 6.00pm
Location:
AUT, Sir Paul Reeves Building, 2 Governor Fitzroy Place, Auckland
CPD Points - 1 point per hour