Events Calendar
35 years of enjoying work (as a Landscape Architect)
25 May, Online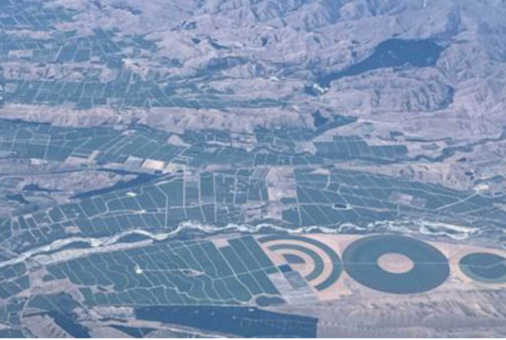 The upcoming seminar is a special topic presentation, presented by Rachel de Lambert, Landscape Architect & Partner (Boffa Miskell).
Abstract
Landscape Architecture is a vocation rather than a job. It can enable a working life that pursues evolving personal interests and takes new directions in response to the opportunities created by collaborations, observations, projects, clients, and an ever-changing environmental context. That's how it's been for me – so far.
After 35 years in Boffa Miskell I'm still challenged, stretched and rewarded by the role that a landscape architect can play in the shaping and creation of our environment.
My approach to design is founded in each place, its people and environment. Projects realise client aspirations; but also achieve outcomes for the landscape, the quality of the place and the way people will inhabit and use it.
This seminar will reflect on some of the client and extra-curricular projects that have sustained my on-going enjoyment, fulfilment and enthusiasm working as a landscape architect.
As landscape architects, we work with a wide range of others to realise projects. Being a part of diverse teams and collaborations adds greater opportunity to learn and enjoy the process as well as the outcomes. Being good to work with and open to evolving practice creates unexpected openings and new directions to keep you engaged and interested in what might be next.
Bio
Rachel grew up in Ōtautahi, Christchurch and did her undergraduate degree, BHortSci, and post graduate Diploma in Landscape Architecture at Lincoln.
Her interest in cultural landscapes led to a first job with the Dept of Lands & Survey in Tāmaki Makaurau, Auckland during which time the restructuring of government agencies saw her working for the Department of Conservation. In 1986 she joined Boffa Miskell and other than nine months of overseas travel in the late 1980's she has worked in the Christchurch, Tauranga and Auckland offices of the company over the ensuing 35 years.
Project opportunities across her working life have enabled Rachel to span a breadth of practice including concept design, masterplanning, landscape planning and assessment, and urban design. Working within the framework of the company's team of landscape architects enables her to see many of these projects through to realisation.
Rachel often collaborates with a broad spectrum of architectural, engineering, ecological, and other consultants as well as working with and alongside mana whenua, communities and other stakeholders. She considers successful design to be based on a full understanding of place, people and the project objectives and believes in enabling people and communities to identify and realise opportunities that arise from change.
Most recently, along with Gavin Lister and Alan Titchener, she has co-authored Te Tangi a te Manu, the Aotearoa New Zealand Landscape Assessment Guidelines.
Rachel has travelled and studied widely overseas in the pursuit of expanding her knowledge, experience and understanding in the areas of masterplanning, community and neighbourhood design, landscape stewardship, project differentiation and delivery, and design leadership. She has been on the Board of Boffa Miskell and contributed to the strategic direction and growth of the company.
Rachel is a Fellow of Tuia Pito Ora / NZILA, she has served on the Executive and remains active on the local Branch. She has been and remains a member of a number of design review panels, she is the current co-Convenor for the Auckland Urban Design Panel.
Date:
Wednesday 25 May 2022
Time:
1.00 - 2.00pm