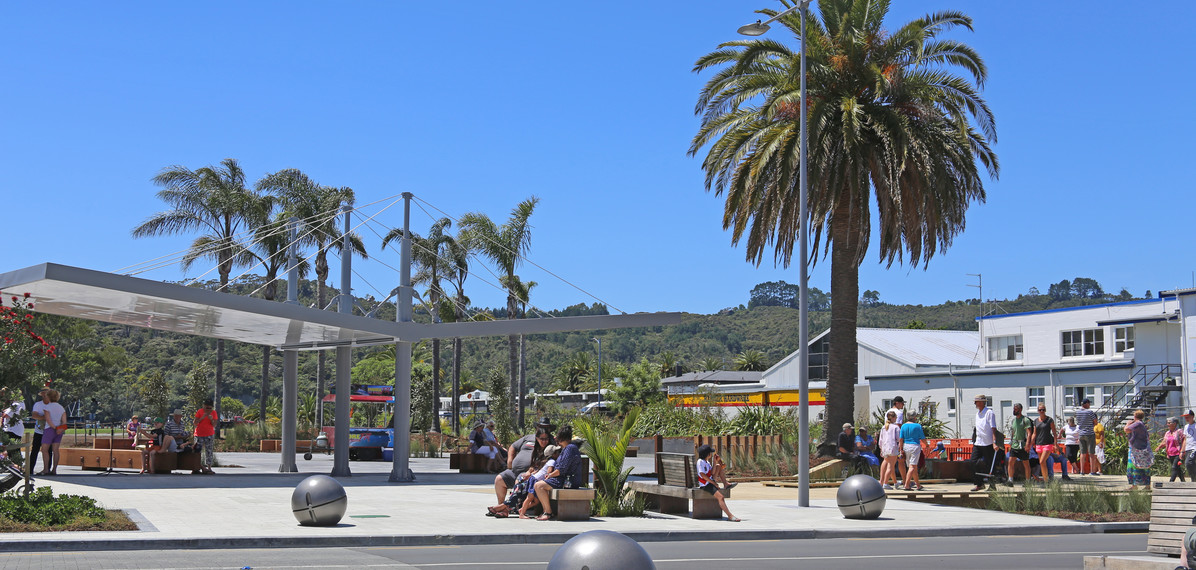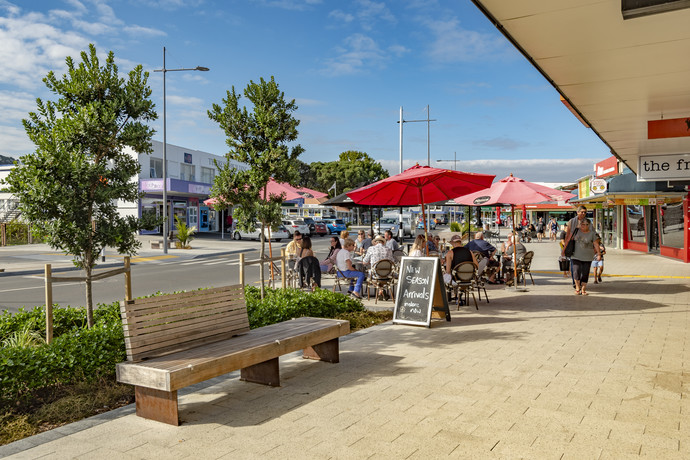 The redevelopment of the Whitianga town centre has breathed fresh air into the popular summer holiday destination. The upgrade is a reflection of the towns aspirations and has been completed in time for the Cpt Cook Landing sestercentennial in 2019.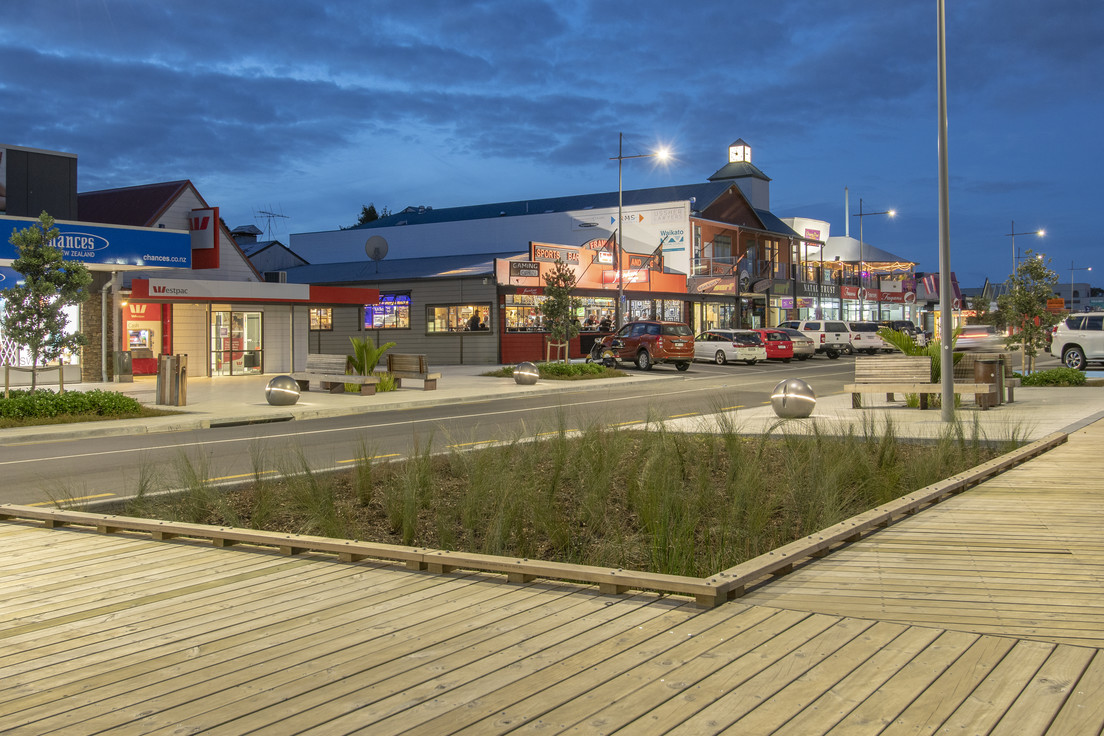 Stage 1 works were completed in early December 2018; which comprised the full redevelopment of Albert Street, the main commercial street in Whitianga. The project team worked closely with council and the community under challenging timeframes to deliver Stage 1 to a very high standard on time and on budget.

The design was based around a navigation theme, as a nod to the region's rich history with Cpt. James Cook and the Polynesian explorer, Kupe. Albert Street now boasts wide footpaths and pedestrian spaces enabling alfresco dining and safer pedestrian crossing opportunities, traffic calming treatments within the carriageway and a revised vehicle priority into town. There is a new suite of public furniture, including bespoke elements, lighting features, a fully native planting palette and a large custom shelter that acts as the gateway into the new central plaza space.

The simplicity of the paving treatment on the footpath act as a clean canvas to showcase the new street elements and plantings that sit within it. The central plaza area incorporates a new overland flow path and raingarden component, managing stormwater outfall along Taylors Mistake.

This low-impact stormwater approach saved on underground infrastructure and created an attractive and amenity space in the centre of town. A unique feature of a flush timber deck spanning the overland flow path, leads people into Taylors Mistake and towards Stage 2 along The Esplanade.
Client: Thames-Coromandel District Council
Boffa Miskell Team: Morné Hugo, Bryan Sanson
Project Partners: WSP Opus, Dempsey Wood, Streetscape NZ Ltd, CGC Landscapes Ltd, Garth's Gardens and Landscaping, Firth Industries Ltd, Metal Art Ltd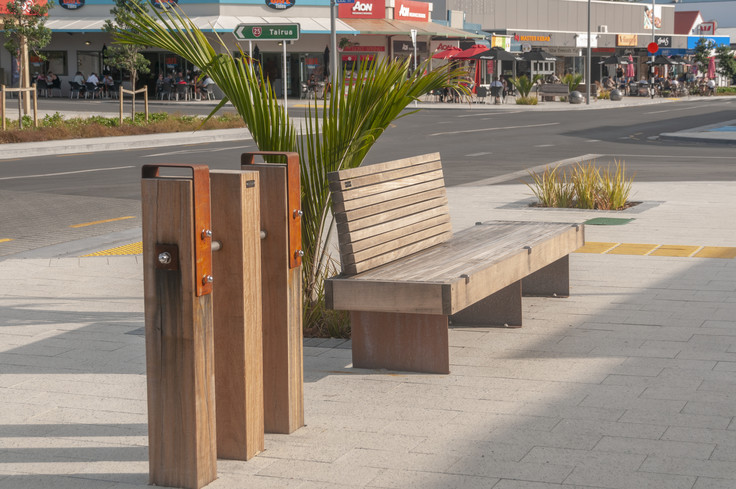 All images