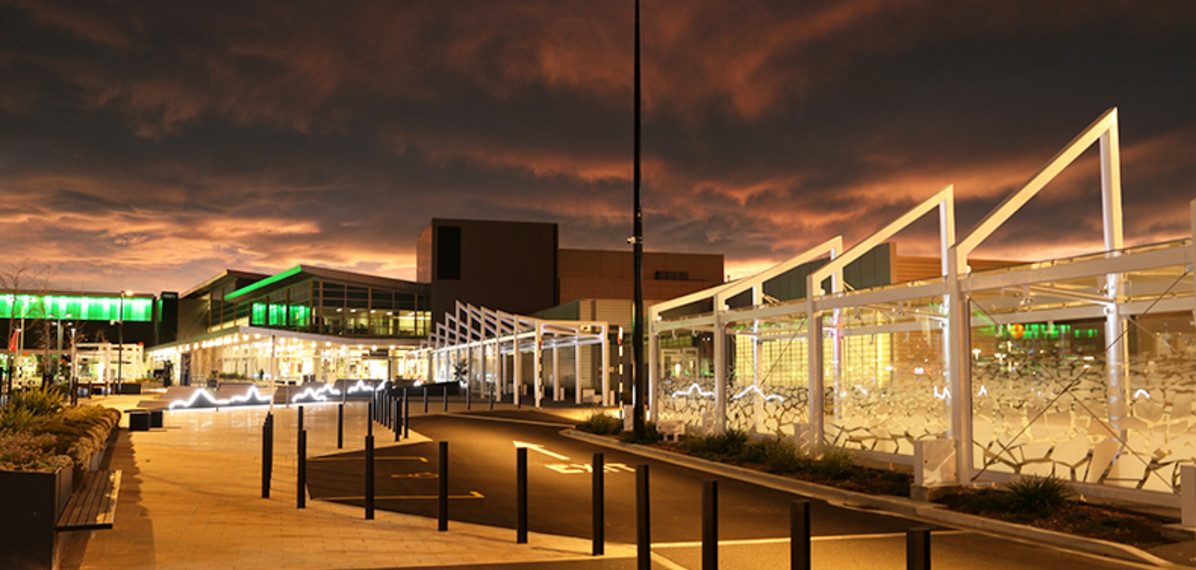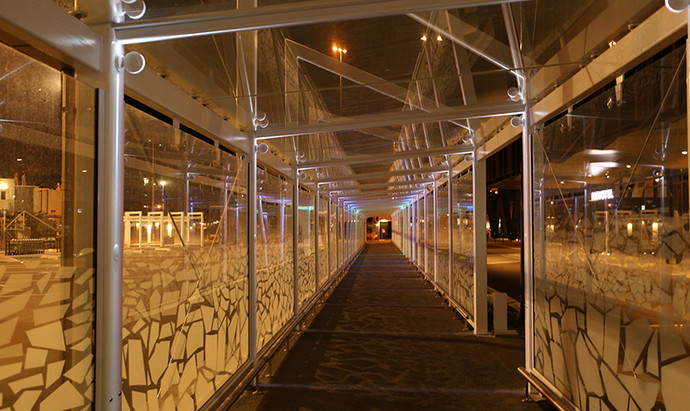 A first for Australasia, this innovative design responds to the challenge of creating a functional piece of infrastructure allowing pedestrians to shelter from the elements and safety navigate from the terminal building to the bus and coach collection point. With forms inspired by the Ellsworth Mountains in Antarctica, the walkway encompasses both light and sound that add to the user experience both during the day and at night.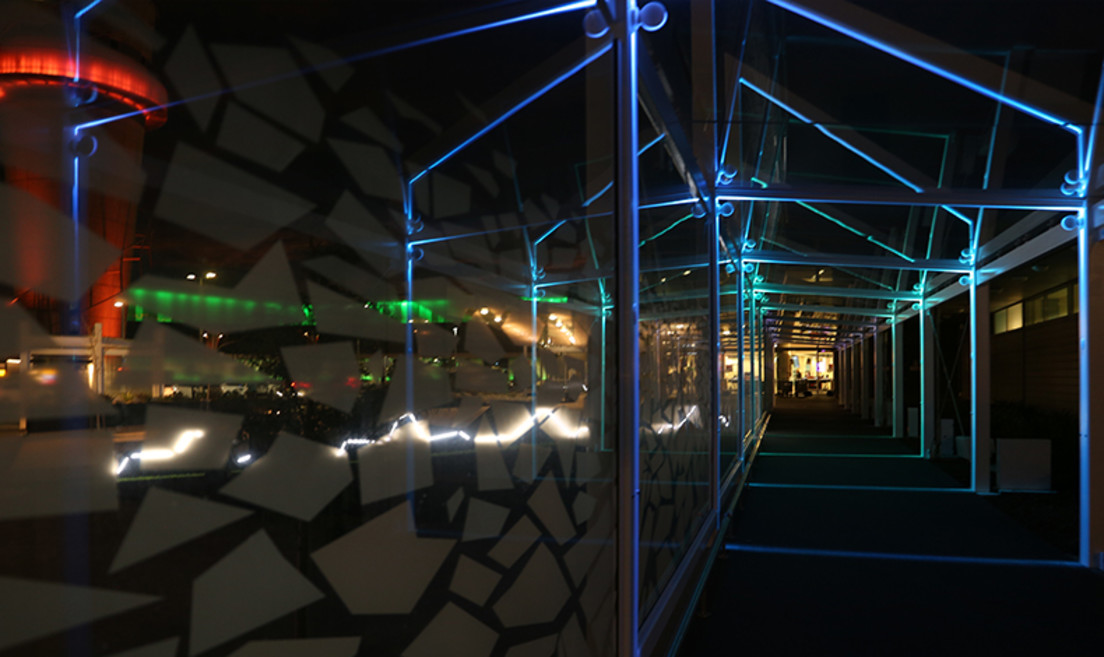 Christchurch International Airport Limited wanted to create a landmark project as the first step in realising their aspirational 2040 Masterplan. Working with a multi-disciplinary team, Boffa Miskell lead the project from concept to completion, providing an innovative solution within the constraints of an airport environment.
Structural engineers Holmes, lighting engineers Perdersen Read and light and sound specialists Perceptual Engineering helped realise Boffa Miskell's design vision of creating an immersive experience that is much more than a functional covered walkway. ... The Antarctic Walkway follows an axis from Christchurch Airport to the International Antarctic Centre. It takes design cues from Antarctic pack ice and the Ellsworth Mountains. Six frame modules make up the walkway, each with a different angle and height. These modules are stacked and flipped along the length of the walkway to create the superstructure from which the glass walls and roof attach.
When read together the shifting angular forms give a rhythm that references the peaks and valleys of a mountain range. 'Echoes' is an interactive experience which senses movement throughout the walkway and transfers it into sound and light. The speed and direction of the pulses is triggered by the visitor. Like ripples in the Southern Ocean, patterns form as multiple 'echoes' cross each other.
Boffa Miskell was engaged to undertake concept design and led this through to completion.
Boffa Miskell team: Mark Brown, Rose Johnston, Sam Campbell
Collaborators: Rubix, Holmes Consulting, Pedersen Read, Perceptual Engineering
Client: Christchurch International Airport Limited