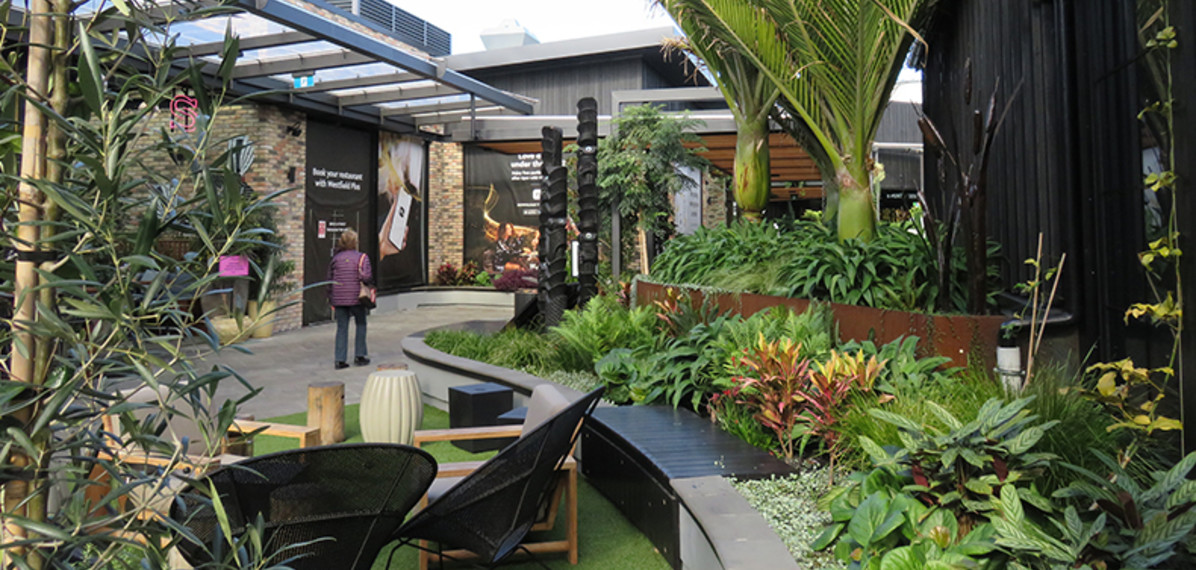 Showcase
Image Gallery
309 Broadway Newmarket rooftop play & planting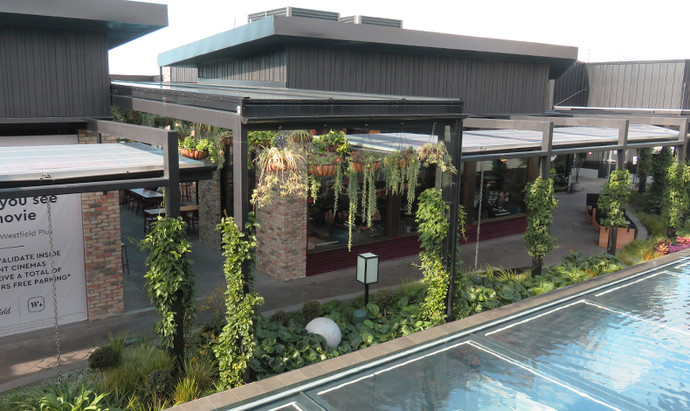 The client wished to achieve a lush, tropical inspired landscape from the day the centre opened; a challenging prospect as each new leaseholder wished to tweak the public open space surrounding their tenancy. A wide range of native and exotic plants were chosen to create the tropical rainforest feel in Auckland's wetter, more temperate environment. While some plants were able to be confirmed early and grown on, much was flexible to the end and overplanted at tight spacings to provide the experience of a mature forest setting.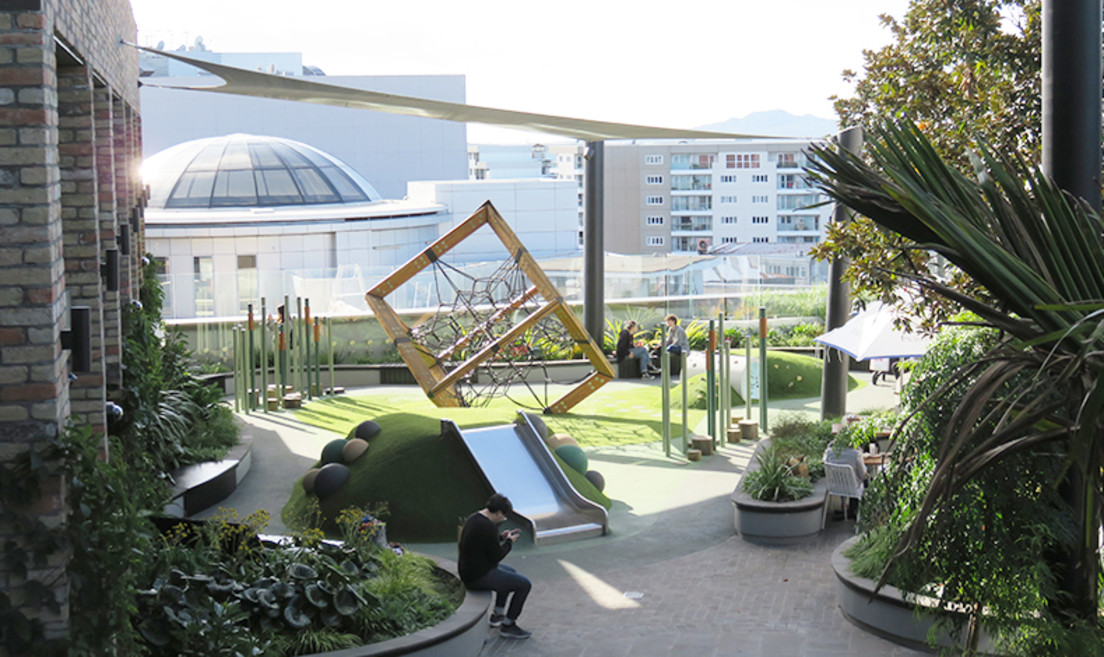 The playspace was designed to appeal to a wide range of age groups, providing a fun, challenging and visually appealing area for children to enjoy whilst their parents shop, chat and relax in the surrounding eateries.
The centrepiece is an architectural timber and rope climber, set into an undulating mounded landscape. Tunnels through the mounds entice younger visitors to explore the ground plane, while rock climbing holds provide challenging routes up the mounds and over the tunnels, culminating in a wide slide to zoom back down again. Stylised reeds interwoven with timber steppers add climbing/balancing challenges to the edges of the space, with integrated lighting adding twinkles of starlight for evening play. Comfortable timber seating and daybeds set into the surrounding lush planting encourages parents and children to linger and enjoy the whole entertainment precinct.
The challenges of this project included design of planting and play on podium, where engineering loads and how elements would be fixed were an integral part of the design. Working within that framework our skills as landscape architects were critical, where we brought our understanding of plant material that would grow in New Zealand and be robust where large numbers of people would be in the areas.
Our skills as play space designers were required as we sought to ensure that the area would flow as well for young children who would arrive in large numbers. 3D-modelling was used to understand building volumes and the effects on planting, with simulated sun studies developed for different times of day and year. Extensive planting design workshops were held with the client team to refine the plant palette and incorporate a wide range of native plants into the tropical theme.
Boffa Miskell Team: Michael Hawes, Chris Punt, Heather Wilkins, Meg Kane, Aynsley Cisaria, Elena Helliwell, Caroline Patton.