Events Calendar
2021 NZ Arb Annual Conference & 2021 NZ Arb Ronald Flook Award
28 Nov, Wellington Harbourside Function Venue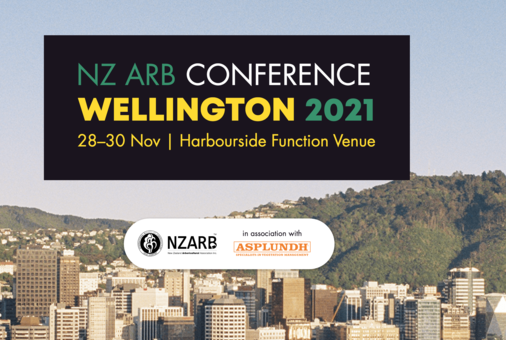 Nominations now being accepted for the 2021 NZ Arb Ronald Flook Award.
Email nominations to the New Zealand Arboricultural Association Inc (NZ Arb) on administrator@nzarb.org.nz before 30 August 2021.
The Ronald Flook Award is an accolade given to elevate and recognise high standards of practice in Arboriculture, including tree raising, tree health and management, and amenity tree protection or design. The recipient will have demonstrated exceptional management of trees, whether functional or aesthetic in any stage of development.
NZ Arb have named this award after well-known, Nelson-based Landscape Architect Ron Flook for his tireless contribution to Arboriculture in New Zealand through the Notable Trees Scheme and the development of the Standard Tree Evaluation Method (STEM).
This award also recognises the high standard of his professional work and the way he used trees as significant features in his landscape designs. Nominations for this award are called in June of each year, with the successful nominee notified in September.
For more information www.nzarb.org.nz
Conference Programme at a glance
Friday 26 Nov
• NZ Arb Husqvarna NTCC Gear Check

Saturday 27 Nov
• NZ Arb Husqvarna NTCC Prelims

Sunday 28 Nov
• NZ Arb Husqvarna NTCC Masters

• Pre-conference Workshop

• NZ Arb Husqvarna NTCC Award Presentations & Conference Welcome Function

Monday 29 Nov
• Conference Day 1

• NZ Arb AGM

• NZ Arb Awards Dinner:
Industry Award Presentations & Conference Dinner

Tuesday 30 Nov
• Conference Day 2

• Post-conference Workshops

Wednesday 1 Dec
• TRAQ Renewal Course

Key Dates
​
Earlybird Reg. Expires: 29 OCT
Standard Reg. Expires: 19 NOV
NTCC: 26–28 NOV
Workshop 1: 28 NOV
Conference: 28–30 NOV
AGM: 29 NOV
Industry Celebration: 29 NOV
Workshop 2 & 3: 30 NOV
TRAQ Renewal Course: 1 DEC

Website